Newsletter December 2021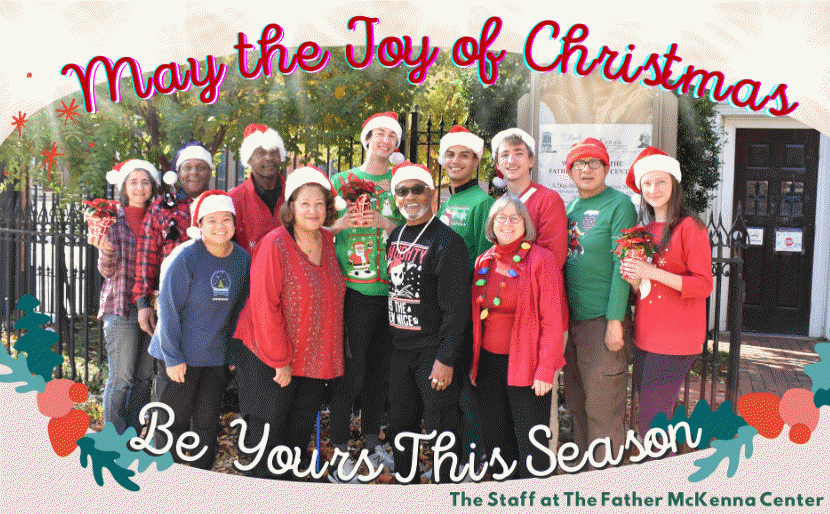 Inside this Edition
September 2021
Articles
Hypothermia/Transition Program Opens

Guest Spotlight – Antony Moves Ahead
Staff Spotlight: Emily Dold – Volunteer & Food Pantry Program
Manager
A Powerful Partnership: The GMC and Hypothermia
Our Wishlist for Food Item and Clothing
From the desk of Kimberley Cox, FMC President
Wishlist
The Father McKenna Center relies on the generous support of the community.
To drop off a donation, please call 202-842-1112 to let us know you are coming. We'll help you bring your items into the Center.
You can also ship items to us directly through our Amazon wishlist.
For more information, see our Donation page.