Donate
The Father McKenna Center has three primary funding sources: individuals, foundations, and organizations (religious communities, corporations, and others)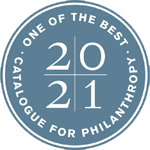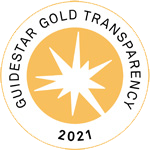 Our commitment to building relationships gives special meaning to the gifts from individual donors. We are blessed that many of our supporters are long-term and regular donors, who sustain our work to meet needs and change lives in our community. We are always seeking to build new relationships with supporters at every level.
We value gifts in kind and have specific wishlists for both the Food Pantry and the Clothing Closet, however financial gifts give us the greatest flexibility in directing resources to meet pressing needs.
How to Donate
Check, Credit Card, Stock, Legacy Gift, and Other Items
$250 buys fresh vegetables for the Food Pantry for a week (serving 75 families)
$500 Buys Midday Meal for 50 men for a week
$750 Pays for a Recidivism Prevention Class for 12 men
$1400 Pays for our Case Management team for a week
$3500 covers the cost for one man to complete the Hypothermia/Transition program.
Qualified Charitable Distributions (QCD)
Many retirees have pension programs [401(k) or Roth IRA's] from which they must take distributions beginning at age 72. Making a contribution directly from an IRA has potential impacts on one's tax liabilities. Consult your financial advisor about this option. If you choose to use a QCD, please inform the Center to be on the lookout by emailing Liz Daley, because not all contributions from financial institutions inform us who the donor is.
Clothing
The Father McKenna Center accepts gently-used men's clothing, especially jeans and khakis, polo-type shirts, and shoes. We also accept new socks and underwear.
No suits, please. We recommend that suits be donated to Strive, DC, a part of the Samaritan Ministry, or to Jubilee Jobs.
Food
The Father McKenna Center accepts shelf-stable goods for our Food Pantry. We are always in need of vegetable oil, apple juice, canned chicken, baked beans (18 oz or smaller), jelly (in 12 oz jars or smaller), soup, and canned fruit.
If your organization is interested in holding a canned food drive to benefit The Father McKenna Center's Food Pantry, please contact Liz Daley.
Alternative Donations
The Father McKenna Center can also be supported through Amazon Smile (select The Father McKenna Center as the beneficiary) and the Combined Federal Campaign (#32524) 4), and the United Way of the National Capital Area.
Journey to Restoration
Hear men in our Day Program speak
In June 2018, the Father McKenna Center presented a play based on the stories the men who are part of our program. Video is about 40 minutes long … enjoy!
See More Videos