The Father McKenna Center has a lead staff team of dedicated professionals. Each member of our team has a deep commitment to our guests and our community, and considers their work an act of prayer and service. While each person has a defined area of responsibility, we are a highly collaborative, cross-functional team, helping out wherever necessary to ensure the Center functions well.
Our team is supplemented by dozens of regular volunteers – many of them giving multiple hours of their time every week – and hundreds of visiting volunteers over the course of the year. We could not operate without them, and are grateful for their generosity.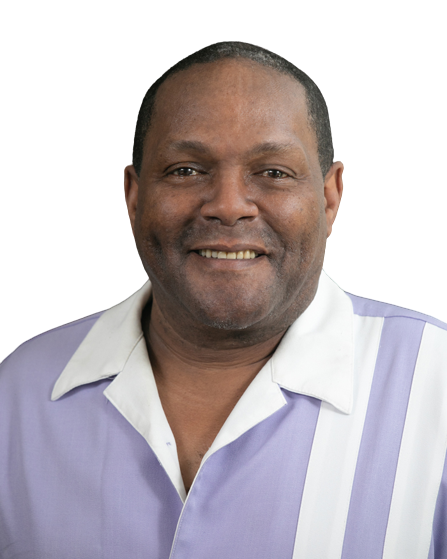 Russell Byrd
Kitchen Manager
Russell joined the Father McKenna Center team in 2017. He is a former guest at the Center, having struggled with addiction and homelessness. Born in Louisville, KY, Russell came to DC and worked for DC Government. Russell credits the Clean and Sober program and The Father McKenna Center for helping him reclaim his life over the past five years. Russell loves to cook and when the Kitchen Manager position at the Father McKenna Center became available he applied because he wants to give back, and help others who now walk the path he has walked. Russell comes to work early each morning because he finds peace here at the Center. "The McKenna Center is filled with loving people,' he says. "I've never worked in an environment like this where my Christian values are supported. I am uplifted when one of the guests graduates from our Program and moves to a better life."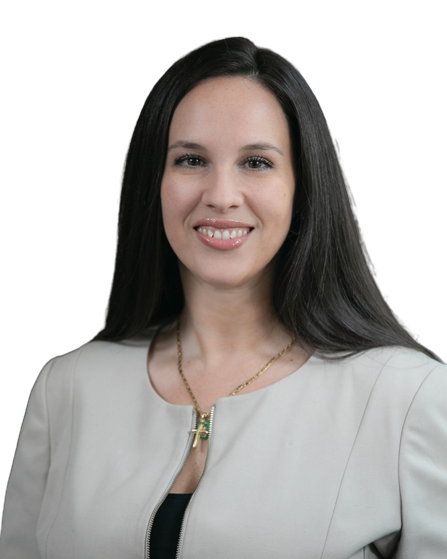 Arianna Cicchinelli
Director of Operations
Arianna joined the Father McKenna Center as the Director of Operation in March 2022. In this role, she is responsible for bookkeeping, IT, human resources, and facilities management in addition to acting as a liaison to many of the Center's outside vendors. Prior to joining the Center, Arianna served on the Operations team for Miriam's Kitchen and the National Governors Association, in addition to managing restaurants and rental properties.
Arianna holds a Project Management Professional certificate, a Master of Public Administration from American University School of Public Affairs, and a bachelor's degree in political science and government from the University of Florida. She is thrilled to join the Father McKenna Center to support a mission that is so close to her heart in a community that she has called home since 2013.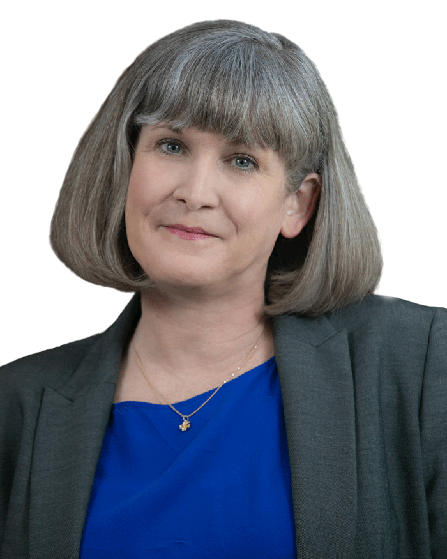 Liz Daley
Director of Development
Liz Daley joined The Father McKenna Center in January of 2022. As a fundraising and communication professional with more than 25 years of experience, Liz has worked for a variety of nonprofits including Bikes for the World and Conservation International.
As an experienced Director of Development, she has extensive experience in building systems and processes that allow small nonprofits to function efficiently and collaboratively. As a mission-driven professional and resident of Ward 6, Liz is thrilled to join the McKenna Team and support people in the neighborhood.
Liz also does pro bono fundraising work for Title One public schools in Washington, DC. She holds a B.A. and an M.A. from the University of Cincinnati in Communication. Liz and her husband reside on Capitol Hill in Washington, DC and have three sons.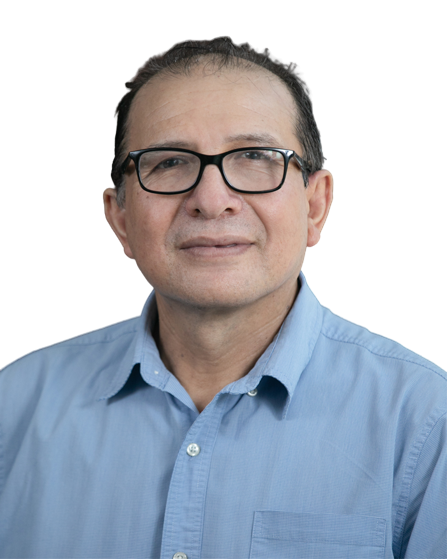 Jhonny Daza
Janitor
Jhonny came to the Father McKenna Center as one of our guests and was a member of the 2016-17 Hypothermia / Transition Program community. Originally from Bolivia, Jhonny came to the US with a job in 2003. When that job ended, despite a degree in Economics from San Francisco Xavier University, Jhonny could not find work and became homeless. During the Hypothermia / Transition Program he distinguished himself as a hard worker and someone who paid attention to the details of keeping the Center clean and welcoming for others. He was hired as the Janitor in April 2017 and has done a super job of keeping the Center neat and clean. He has a special way with volunteers, getting them to work with him to sweep, mop, collect trash and some of the many little tasks that make up the work of the Janitor at the Father McKenna Center. "The environment at the Center is wonderfully supportive. I find a lot of kindness here, among the staff, volunteers and always for the men we serve."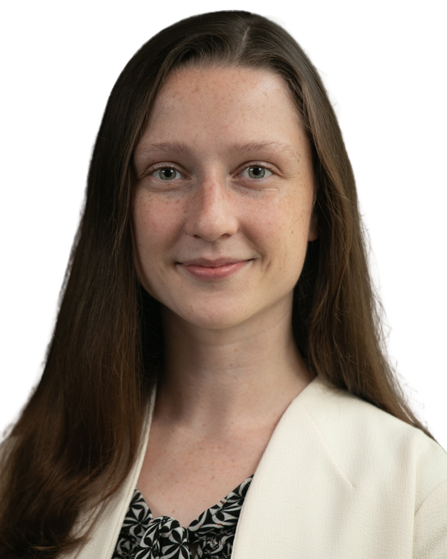 Emily Dold
Volunteer and Food Pantry Manager
Emily began as the Volunteer & Food Pantry Manager at the Center in September 2021. After receiving her B.A. in Psychological Sciences from William & Mary, she decided to take on a year of service with Franciscan Mission Service. Through this volunteer organization, she was placed at the Center in August 2020. During her service year, she worked in many areas of the Center, from washing dishes to coordinating volunteers. "I am really grateful to be a part of a team focused on helping people move forward. This Center is a special place. You can see the legacy of care in our community; our patrons, guests, students, volunteers … everyone collaborates in the mission."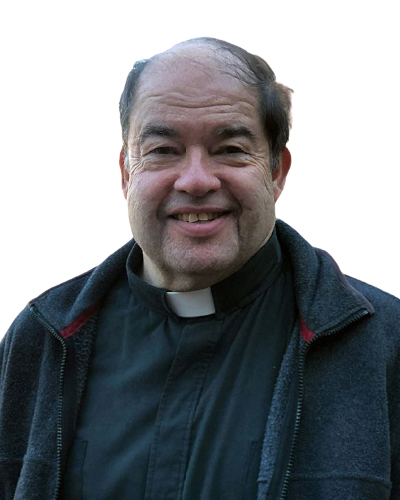 Fr. Harry Geib, SJ
Jesuit Liaison
Fr. Harry Geib, SJ was born in Philadelphia, PA and attended St. Joseph's University where he majored in biology and sociology. He pursued graduate studies in sociology and gerontology at Duke University. He joined the Jesuits in 1981.
During Jesuit formation he taught science at Gonzaga College High School in Washington, D.C., and worked with the Jesuit Refugee Service in Thailand (with refugees from Cambodia). Following his time in Thailand, he earned a Master of Divinity degree from the Jesuit School of Theology in Berkeley, California and was ordained in 1992. He then continued his time with the Jesuit Refugee Service in Malaysia (with refugees from Vietnam) and Uganda (with refugees from Sudan).
On his return to the US, he pursued a Master's in Social Work from Gallaudet University in Washington, DC. He has served as the Health Care Coordinator for the Maryland Province Jesuits and was Director of Manresa Hall (a Jesuit health care center). He then served in Campus Ministry and as a member of the Residence Life staff at Wheeling Jesuit University.
Fr. Geib served as Jesuit superior of the Colombiere Jesuit Community in Baltimore and is currently the Jesuit superior of the St. Aloysius Gonzaga Jesuit Community in Washington, D.C., and assists with vocation promotion for the Jesuits.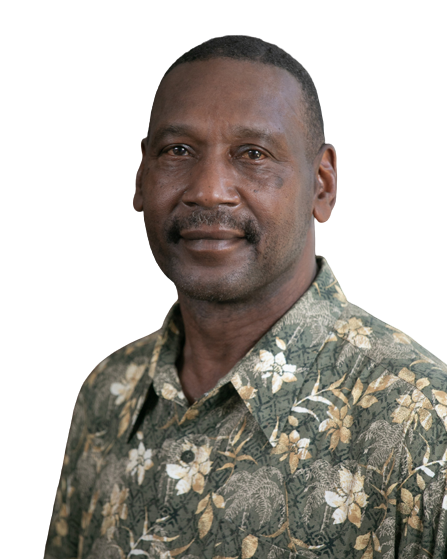 James Jones
Staff Assistant
A DC native, and proud to be one, James Jones is a story of the power of the Center to change lives. James spent 16 ½ years in prison, and when he was released, he was required to establish residency in the District. He had no place to go, but someone suggested that he visit The Father McKenna Center. Cortez McDaniel invited him into the Hypothermia / Transition Program in January 2020. When COVID shut many things down, James remained at the Center, working on projects around the Center. He was offered a job in June at a local apartment complex as part of their janitorial team. He saw it as a good opportunity to rebuild a life, so he took that offer. But he found that many of those with whom he worked took advantage of his willingness to work hard. In September 2020 Cortez called James with a job offer that offered better salary and shorter hours. "I like working here because the team helps me stay focused and I like helping others who come to the Center in need."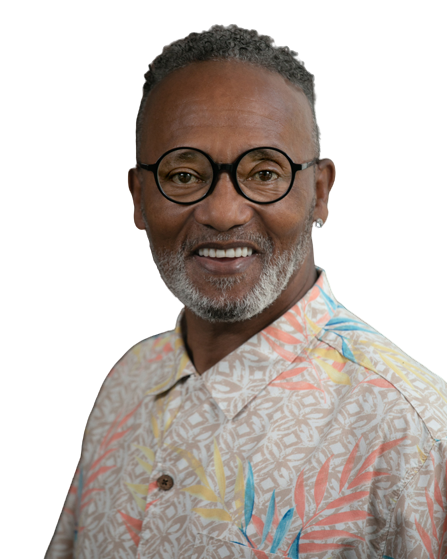 Cortez McDaniel
Director of Services
Cortez has provided leadership for direct services to men struggling with homelessness for the past thirteen years. He was trained as an addictions counselor at Second Genesis and has written a manual on Recidivism Prevention. His street sense and commitment to the men makes him the right choice to lead the program here. Much of his credibility comes from life experience. He has successfully reclaimed his life and dedicated himself to helping others who struggle with homelessness. Cortez is a co-founder of the DC Homecomers Academy, an organization that serves men recently released from prison, and is a co-founder of the DC Peace Team, a group that works with youth and adults to offer non-violent approaches to ending confrontational situations in society. He currently serves on the Criminal Justice Coordinating Committee. Cortez is delighted to work at the Center. "It is a chance for my ministry and work to intersect. I get to serve God every day when I am at the Center."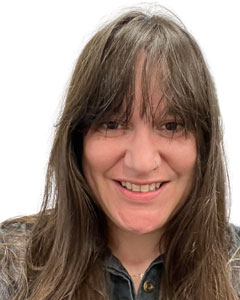 Tinsley Murphy
Project & Development Coordinator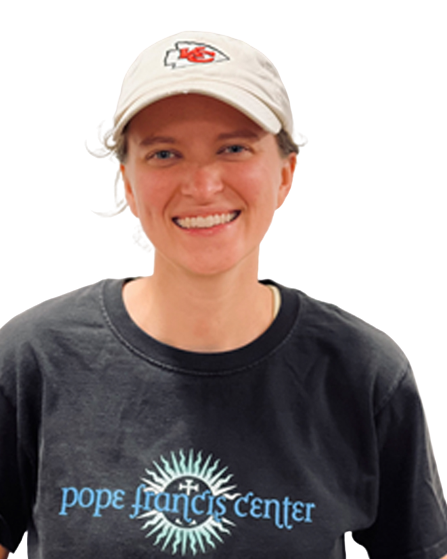 Sarah Paulsrud
Senior Case Manager
Sarah joined the Father McKenna Center in June 2023 as a Case Manager. Prior to joining the Center, Sarah worked with people experiencing homelessness for three years in a variety of settings. She is excited to support guests in whichever way they need as well as help to expand and grow case management services at FMC.
Sarah recently completed her Master of Social Work degree at Boston College. Additionally, she earned her Bachelor of Social Work degree in May 2020 from the University of Central Missouri. Sarah is excited to be at Father McKenna Center and continue to work to end homelessness.
Jacob Thull
Food Pantry Coordinator
Jacob is a volunteer with the Jesuit Volunteer Corps. He graduated from Gonzaga University in 2021 with a BA in business administration. After graduation, he spent a few years in Seattle, WA before dedicating a year to volunteering.
For the McKenna Center, Jacob will be coordinating the food pantry, supporting the McKenna mail program, and lending a daily hand to various positions throughout the center.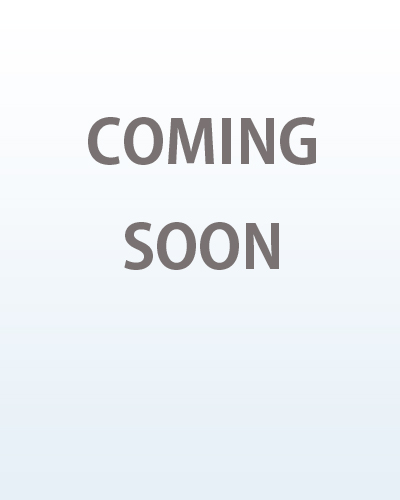 Tori Fernandez Whitney
Interim Executive Director
Tori brings expertise as a leader in the nonprofit sector and DC government, where she previously served as Administrator of DC's APRA (Addiction, Prevention, Recovery Administration) and as an executive in the Department of Human Services, Family Services Administration.
A proud DC resident for more than 25 years, Tori has served as an interim executive and consultant for several local nonprofit organizations. Her skills in organizational development and systems innovation combined with her knowledge of the local direct human services landscape will be a huge asset to our staff and guests in the months ahead. Tori earned her Bachelor and Master of Public Administration degrees from American University. She attended twelve years of Catholic school and cares deeply about the mission, values, and guests of the Father McKenna Center.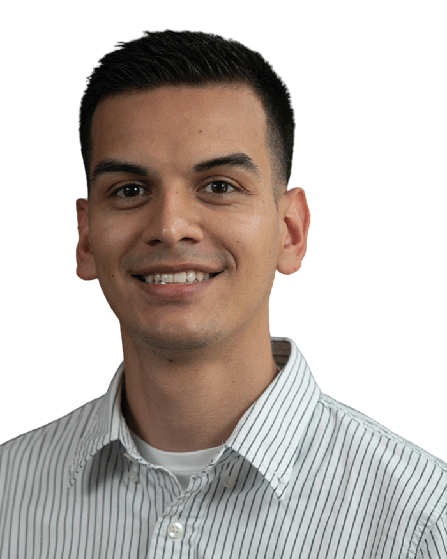 Christopher Zaragoza
Bilingual Case Manager, Part-time
Christopher served at The Father McKenna Center from 2021-2022 as a full-time volunteer through Franciscan Mission Service. During his time at the Center, he held multiple positions such as Case Management Assistant, Clothing Closet Coordinator, and assisted with the Food Pantry program. He is originally from the Chicago area and obtained his B.A in Psychology from Loras College.
Christopher began his new role as a part-time Bilingual Case Manager in September 2022. He is also a full-time graduate student at The Catholic University of America working for his master's in social work. "I am excited to be back and continue to work with the men who are part of our day program with any challenges they might have and assist them in achieving their own personal goals following in the footsteps of Father McKenna.``