The Father McKenna Center has a lead staff team of dedicated professionals. Each member of our team has a deep commitment to our guests and our community, and considers their work an act of prayer and service. While each person has a defined area of responsibility, we are a highly collaborative, cross-functional team, helping out wherever necessary to ensure the Center functions well.
Our team is supplemented by dozens of regular volunteers – many of them giving multiple hours of their time every week – and hundreds of visiting volunteers over the course of the year. We could not operate without them, and are grateful for their generosity.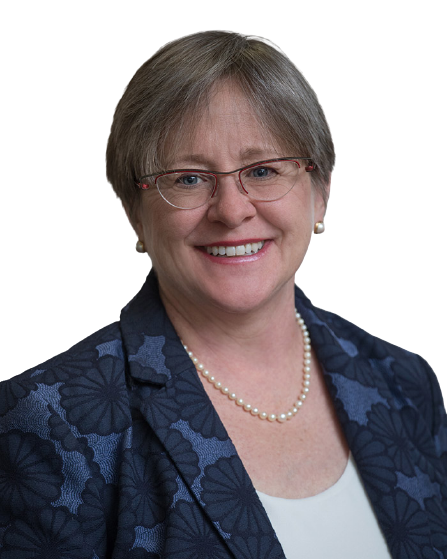 Kimberly K. Cox, Ph.D.
President
Kim has led the Father McKenna Center since November 2014. In that time she has focused the work of the Center on Case Management for the Day Program and healthy groceries for the Food Pantry.
"It is a joy to work with such a strong team," she writes. "The staff and volunteers are dedicated to seeing the dignity of each person who visits the Center and supporting his or her journey to stability and meaning in life."
Kim spearheaded the Slow Miracles Campaign to raise $4.5M for a total renovation of the lower level of St. Aloysius Church and enhancements to the programs, so that the Center can better meet the needs of our guests and those who rely on the Center each day.
Kim holds a B.A. in Russian Language and Literature from the University of Iowa, a Masters in International Affairs from Johns Hopkins SAIS, and a Ph.D. in Economics from Duke University. For almost twenty years, she taught Economics at the university level.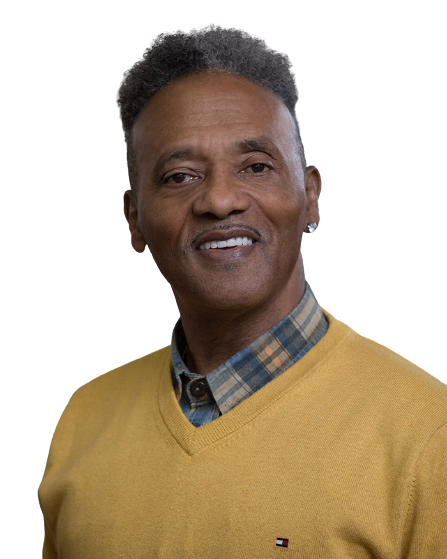 Cortez McDaniel
Director of Services
Cortez has provided leadership for direct services to men struggling with homelessness for the past ten years. He was trained as an addictions counselor at Second Genesis and has written a manual on Recidivism Prevention. His street sense and commitment to the men makes him the right choice to lead the program here. Much of his credibility comes from life experience. He has successfully reclaimed his life and dedicated himself to helping others who struggle with homelessness. Cortez is a co-founder of the DC Homecomers Academy, an organization that serves men recently released from prison, and is a co-founder of the DC Peace Team, a group that works with youth and adults to offer non-violent approaches to ending confrontational situations in society. He currently serves on the Criminal Justice Coordinating Committee. Cortez is delighted to work at the Center. "It is a chance for my ministry and work to intersect. I get to serve God every day when I am at the Center."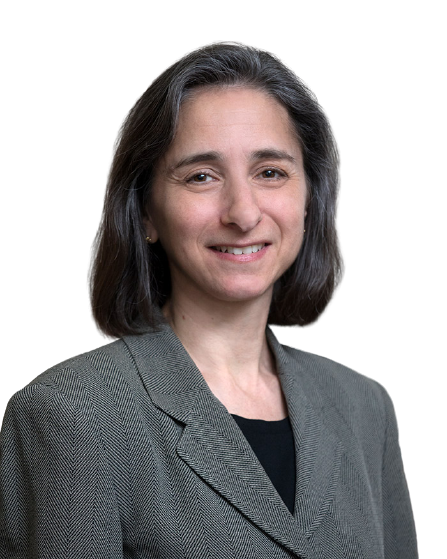 Christine Melekian
Director of Operations
Christine has been with the Center since 2014, initially as its part time bookkeeper, and took on the role of Director of Operations in 2017. In this position, she is responsible for bookkeeping, IT, human resources, and plant management functions as well as acting as a liaison to many of the Center's outside service vendors. Examples of her recent achievements include transitioning the Center's digital work to a cloud-based system, and purchasing and overseeing the installation of two new washers and dryers that serve our clients on a daily basis. In her past positions, Christine has held project and program management titles in the federal contracting arena, in addition to being the Director of Business Operations for 8 years for a small federal contractor. Christine holds a Bachelor of Science from Georgetown University and a Masters in Community Planning from the University of Maryland at College Park. Christine's thoughts about working at the Center: "I find the perseverance of our guests toward a better life, and the dedication of our staff and volunteers to help them along, inspiring. It makes me proud to work in an organization that is improving our society and our neighborhood one person at a time!"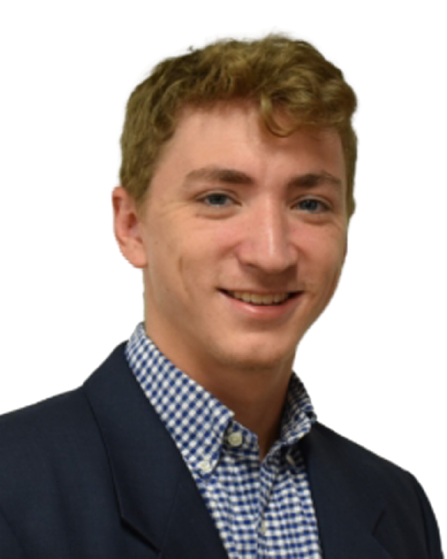 Michael Broughton
Case Manager
After a year of service as part of the Franciscan Mission Service, Michael was offered a full-time position on The Father McKenna Center team. He will be working with Cortez McDaniel to better serve the men who seek the guidance and support of the Case Managers here at the Center. Part of Michael's work will be with the McKenna Men Initiative, a new aspect of our program that will support men who recently achieved their goal of a place to live. At the same time, Michael will be starting an MSW program through The University of Southern California. Michael is a 2019 graduate of St. Bonaventure University (Olean, NY). Originally from Westchester, NY Michael's family now resides in Rochester. "Over the past year, The Father McKenna Center has provided me an incredible experience of serving and empowering others. As I enter into this new position I cherish the opportunity to carry out the lifelong mission of Fr. Horace McKenna alongside our amazing team."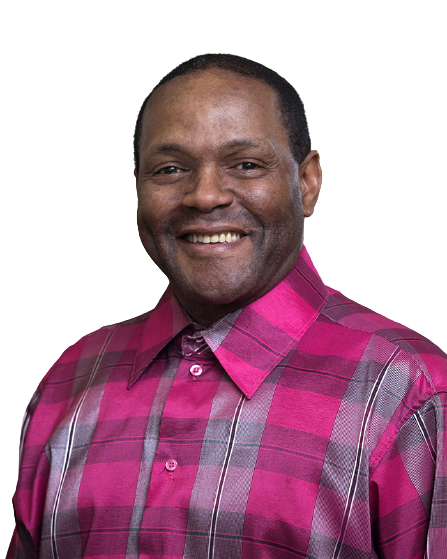 Russell Byrd
Kitchen Manager
Russell joined the Father McKenna Center team in 2017. He is a former guest at the Center, having struggled with addiction and homelessness. Born in Louisville, KY, Russell came to DC and worked for DC Government. Russell credits the Clean and Sober program and The Father McKenna Center for helping him reclaim his life over the past five years. Russell loves to cook and when the Kitchen Manager position at the Father McKenna Center became available he applied because he wants to give back, and help others who now walk the path he has walked. Russell comes to work early each morning because he finds peace here at the Center. "The McKenna Center is filled with loving people,' he says. "I've never worked in an environment like this where my Christian values are supported. I am uplifted when one of the guests graduates from our Program and moves to a better life."
Jhonny Daza
Janitor
Jhonny came to the Father McKenna Center as one of our guests and was a member of the 2016-17 Hypothermia / Transition Program community. Originally from Bolivia, Jhonny came to the US with a job in 2003. When that job ended, despite a degree in Economics from San Francisco Xavier University, Jhonny could not find work and became homeless. During the Hypothermia / Transition Program he distinguished himself as a hard worker and someone who paid attention to the details of keeping the Center clean and welcoming for others. He was hired as the Janitor in April 2017 and has done a super job of keeping the Center neat and clean. He has a special way with volunteers, getting them to work with him to sweep, mop, collect trash and some of the many little tasks that make up the work of the Janitor at the Father McKenna Center. "The environment at the Center is wonderfully supportive. I find a lot of kindness here, among the staff, volunteers and always for the men we serve."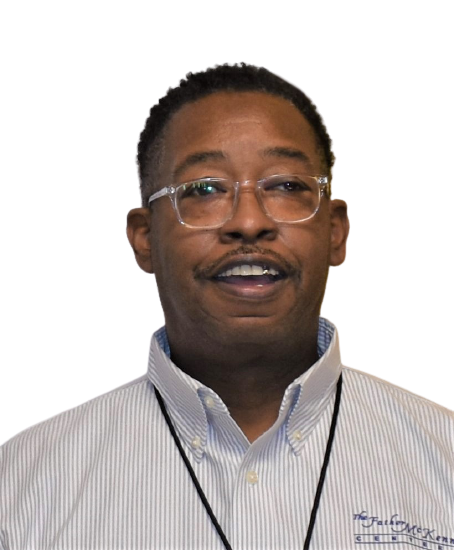 Danny Dotson
Staff Assistant
Danny grew up in Baltimore and later in the Roanoke region of southwestern Virginia. Danny had a good job and a family. But when he was terminated, he fell into bad habits (drinking and drugs). He was convicted of a DUI and was sent to prison. When he was paroled, he started to fall back into those habits, so he and his wife agreed he should move away from Roanoke. He came to DC and found himself homeless. A friend brought him to The Father McKenna Center and he showed real promise. Danny was happy to work and quickly realized that The Better Life Pyramid was a pathway for him.
In 2018 Cortez asked Danny to work in the hypothermia program, and when the season ended Cortez had a plan for Danny to work as part of his team. "I really love working here because it is a 'safe haven' for me – I know Cortez will support my efforts at sobriety and working the Pyramid."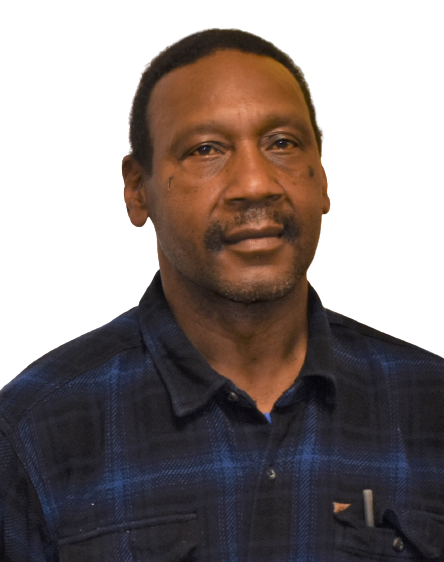 James Jones
Shower Monitor
A DC native, and proud to be one, James Jones is a story of the power of the Center to change lives. James spent 16 ½ years in prison, and when he was released, he was required to establish residency in the District. He had no place to go, but someone suggested that he visit The Father McKenna Center. Cortez McDaniel invited him into the Hypothermia / Transition Program in January 2020. When COVID shut many things down, James remained at the Center, working on projects around the Center. He was offered a job in June at a local apartment complex as part of their janitorial team. He saw it as a good opportunity to rebuild a life, so he took that offer. But he found that many of those with whom he worked took advantage of his willingness to work hard. In September 2020 Cortez called James with a job offer that offered better salary and shorter hours. "I like working here because the team helps me stay focused and I like helping others who come to the Center in need."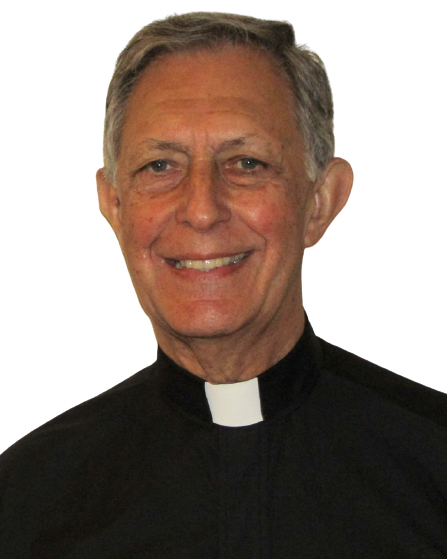 Father Gap LoBiondo
Chaplain
Gap (Gasper) LoBiondo, SJ joined the Jesuits in 1955 after one year premed at Georgetown University. Since 2013 he has been Superior of the Saint Aloysius Gonzaga Jesuit Community and assists as chaplain with the promotion of Ignatian Mission and Identity at Gonzaga High School, Washington Jesuit Academy, and the Father McKenna Center. During his Jesuit formation he taught at St. Joseph's Prep in Philadelphia and at Colegio San Mateo in Osorno, Chile. After ordination in 1968 he lived and worked among the urban and rural poor in Chile. After returning from Chile he received a doctorate in development economics and put it to work in a variety of ways by serving at the Office of Social Ministries of the US Jesuit Conference and then as assistant to the Maryland Provincial for social and pastoral ministries. Prior to serving on Eye Street, Gap served as director of the Woodstock Center at Georgetown University from 2002 to 2013. Together with Dr. Rita Rodriguez he worked on a social research and spirituality project with Jesuits at social research and action centers around the world.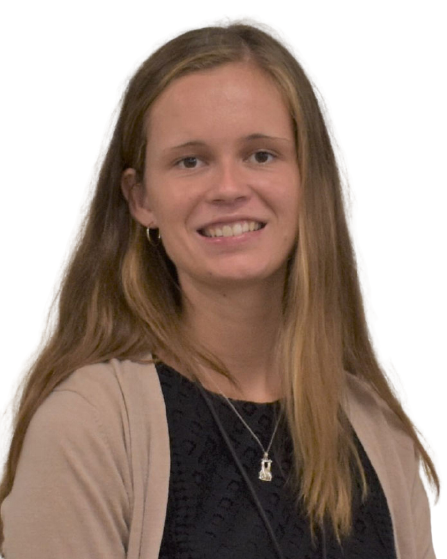 April Cooke
Food Pantry Coordinator
April began serving at the Father McKenna Center in August 2020 and will be spending a year in service through the Jesuit Volunteer Corps. She is originally from Fairfield, CT and graduated from Boston College with a major in Psychology and minor in Medical Humanities. After this year of service, she hopes to attend medical school and work as a pediatrician in underserved communities. "I am looking forward to developing my faith and seeing God's work in action as I work alongside these men and grow with them throughout the year"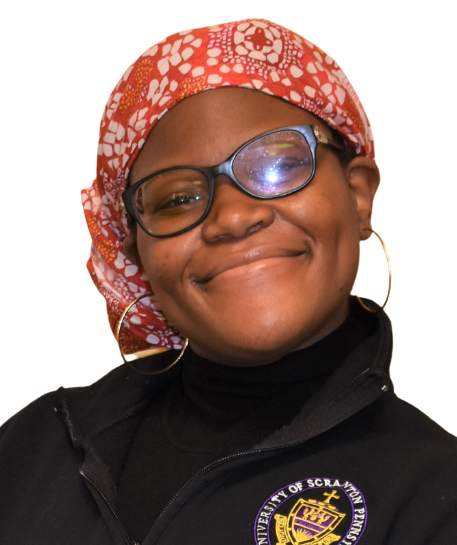 Domonique Thompson
Mail Service Coordinator
Domonique came to the Center as a one-day a week volunteers in the Fall of 2020. At the Christmas Holidays she shifted to a full-time volunteer. Born and raised in Brooklyn, NY, Domonique is a graduate of The University of Scranton. "I chose to enter the FMS program because it is focused on the individual and their personal and spiritual growth. When I was given an opportunity to work with the Center full-time, I felt it was a good fit for me because I know that I would be able to build relationships with the people we serve."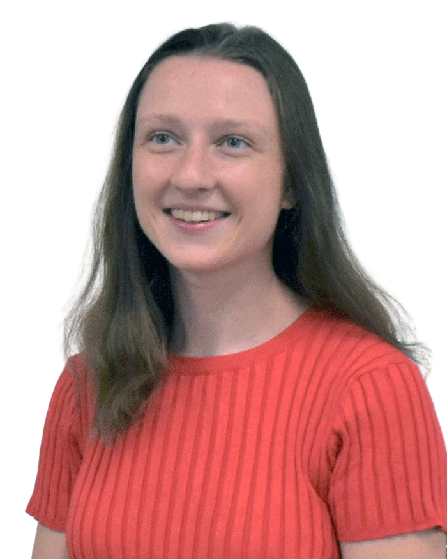 Emily Dold
Volunteer Support Manager
Emily started as a volunteer at the Center in August 2020 as a part of her year in service through Franciscan Mission Services. After graduating from William & Mary in December of 2019, Emily worked as a research assistant in the university's Healthy Beginnings Project, a team that researches child development and promotes healthy outcomes for children. She is grateful to once again be a part of a collaborative team and community that is focused on the continued development, wellbeing, and support of its members. "I sincerely look forward to supporting the Center's guests and am excited to work with and learn from such dedicated staff members."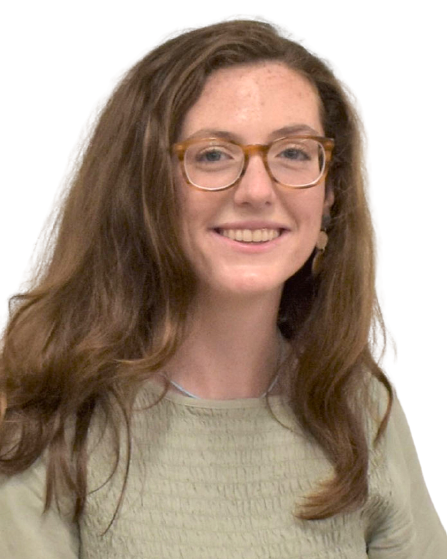 Erin Brown
Clothing Distribution Coordinator
Erin joined The Father McKenna Center team in August 2020, and will serve there for the year. She was born and raised in Pittsburgh where she lives with her parents, twin brother and 3 dogs. Erin graduated from John Carroll University in 2019 with a major in Human Resources Management and minors in Entrepreneurship and Peace, Justice and Human Rights. Last year, Erin went abroad to accompany the people in rural Mandeville, Jamaica. There she served as a care-taker, youth group teacher and most importantly, as a friend. She grew in the pillars of service, community, spirituality and simplicity.