The McKenna Academy: The Power of Slow Miracles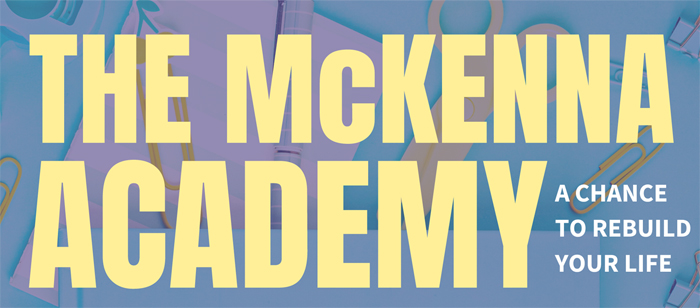 At The Father McKenna Center we meet men where they are and support them as they seek to change their lives. In this spirit we have launched The McKenna Academy, a six-month program
to support men experiencing homelessness with intensive supports and training in life and employment skills. Our first week went very well and we look forward to sharing the stories of the men
of who attend the Academy.
We have many exciting partnerships to assist the men enrolled in the McKenna Academy. Catholic Charities is supporting us with their Financial Stability Network training for the men. We are also working with So Others Might Eat (SOME) as well Byte Back, a local nonprofit that teaches digital literacy skills. Together we are working on Slow Miracles and small steps, to paraphrase a quote often used by Fr. McKenna.
Did you know, SOME also grew out of the work of Fr. McKenna? A shared legacy celebrated through working together!