Why We Walk
Raising awareness throughout the community
Our inspiration and namesake, Fr. Horace McKenna, S.J. walked the streets around St. Aloysius parish bringing food, comfort and spiritual wisdom to his neighbors. We honor him by walking, as he walked, through the neighborhood he served. The Walk reminds us to follow in Horace's footsteps.
Since 2017 we have welcomed over 400 walkers and raised over $50,000 dollars. Most importantly, though, we have built a community.
Last year, we shifted to a virtual walk with participants from Washington, DC, across the nation and beyond. This year we continue in a hybrid format to allow that larger community to walk together.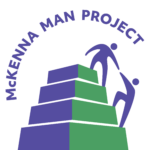 Walk4McKenna 2020
The coronavirus pandemic could not keep friends of The Father McKenna Center from walking!
When it became clear that we could not gather on Eye Street for the 4th Annual Walk4McKenna we quickly shifted to create a virtual walk.  Rather than meet on Eye Street, we invited friends and supporters to walk in their neighborhoods and invite friends and family members.
Wow!  Did people turn out!  More than 500 walkers in 23 states and in Afghanistan walked with us on September 19th.  We had folks sharing photos overlooking downtown Pittsburgh, lower Manhattan and all around the DMV!
The walk was enhanced by a partnership with Gonzaga this year.  Over a dozen parents from the Gonzaga Mothers Club and Gonzaga Fathers Club hosted a 'pod' of ten freshmen (or less) to walk safely in their own neighborhoods and at a social distance.  The pods all reported in via zoom and the event was livestreamed on our Facebook page, thanks to Liminal Entertainment.
It was a beautiful day in the DMV and we are grateful to everyone who participated.  It was our best Walk4McKenna yet, in terms of fundraising.  The Center raised over $35,000 for programing to meet needs and reclaim lives.
2017 – Food Pantry and Hympothermia Program
2018 – Day Program for Men Experiencing Homelessness
2019 – Day Program for Men Experiencing Homelessness
2020 – Day Program for Men Experiencing Homelessness.