Program Modifications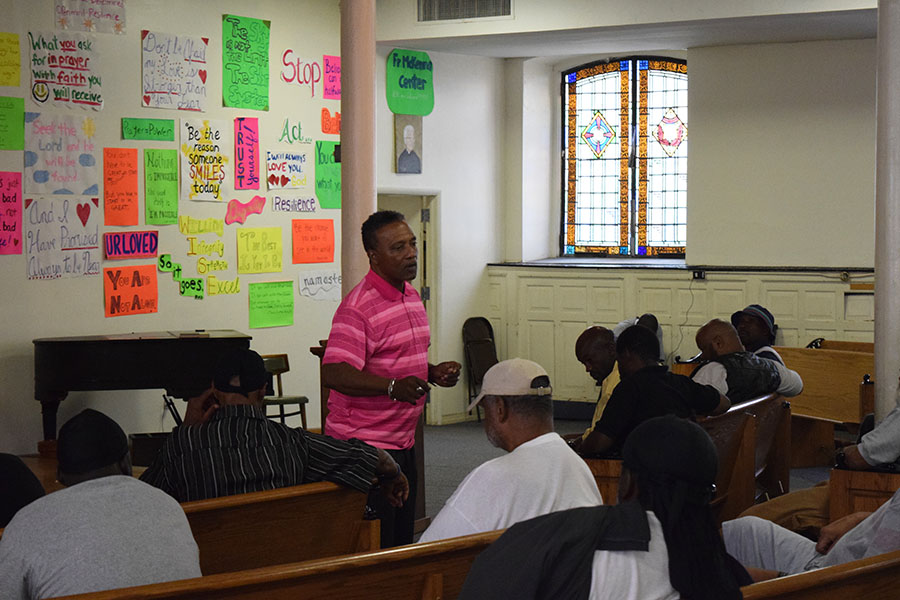 Updated April 6, 2021
The Father McKenna Center has modified its programs and services in light of the Coronavirus pandemic.
Our response is principally guided by a commitment to our mission of service to Fr. Horace McKenna's "flock," and our focus is always on the safety and dignity of the people we serve. We are following the guidelines established by the DC Department of Human Services and the movement to Phase II regulations issued by Mayor Bowser.
The Board of Directors of The Father McKenna Center has authorized us to take the steps outlined below. In these challenging times with fast-evolving information and guidelines, we continue to adjust our programs.  This page will be regularly reviewed and date stamped to ensure accurate and timely information.
Day Program for Men Experiencing Homelessness
The Day Program times continue to change. See here for current details.
Greg Gannon Food Pantry
The hours for the Food Pantry continue to change.  See here for current details.
We continue to serve our regular Food Pantry patrons to ensure we balance nutrition, safety, and dignity. Food Pantry patrons can access the pantry twice each month (every 14 days).
We are accepting new applicants to the program. Applicants must be residents of Ward 6 and should bring valid picture ID, proof of residence (lease, mortgage, or utility bill), and proof of income (SNAP, Medicaid, or SSI statement).
Food Hub
The Food Hub was discontinued on April, 1 2021.
Volunteers
The Father McKenna Center welcomes volunteers to support all of our programs: the Day Program. We are looking volunteers to help us prepare, make, and serve meals, distribute clothing, and clean and sanitize our environment. Can you lend a hand?
See our Volunteer page for current opportunities.
Immersion Service Learning
Immersion programs have been suspended until further notice.
Hypothermia Program
The Hypothermia Program has come to an end for this season. It remained open for an additional 16 weeks this year to provide a safe and structured environment for the men on the journey to a more stable and meaningful life. We are not accepting new applicants at this time.