Volunteers Needed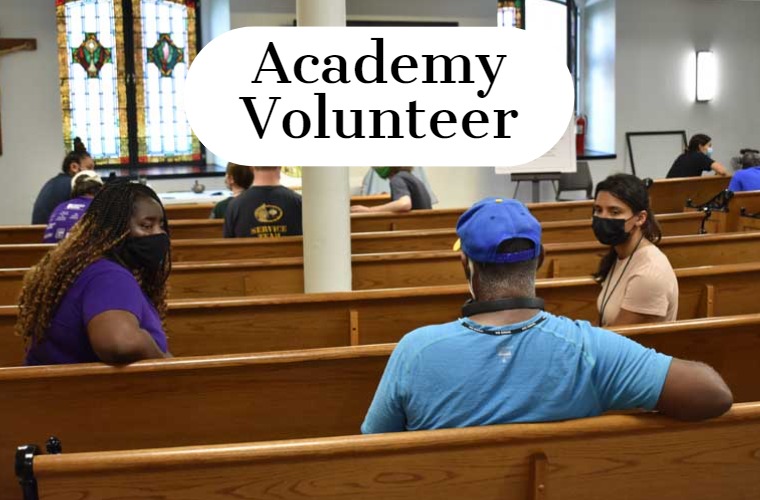 We're looking for volunteers for the McKenna Academy, a new program of The Father McKenna Center. The McKenna Academy supports men who seek to take the next step on their journey to end a cycle of homelessness, obtain stable housing and reclaim their lives.
Are you a teacher, artist or business professional? Or just someone who would like to give back? Are you looking to share your talent and time?
We are especially looking for those who can:
Teach/tutor in English and math
Lead creative arts sessions
Give job counseling
Provide mental/physical health talks
Give talks on civil rights and responsibilities
Help with resume building and interview practice
You can read more about the academy here and if you know of men or organizations that might have candidates for the program, there is a flyer here. The only requirement is that the men must be vaccinated and have a willingness to attend the program and change their lives.
Please contact our Volunteer Manager, Emily Dold, if you would like to volunteer or to learn more.
Thank you,
Cortez McDaniel
Director of Programs and Services
The Father McKenna Center