How can you support our programs?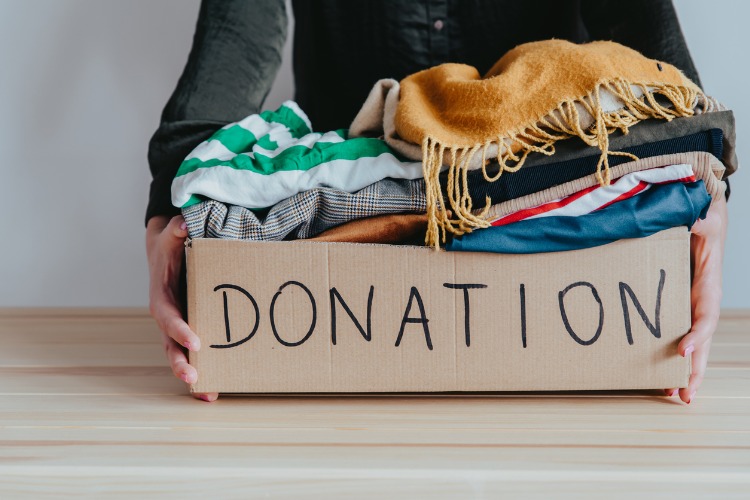 With the change in seasons, there is great demand for our clothing closet. Life on the streets and in shelters is hard and clothing gets worn out. Men find it difficult to store items of off-season clothing. To meet their clothing needs, we offer the clothing closet every other week for men in our Day Program.
We recently received a remarkable donation from Bombas. We received so many socks that we were able to share them with our partner agencies! Learn more about "the greatest sock never sold" here.
We are all noticing the effects of inflation on food prices and this is true for our Food Pantry as well. We purchase food through several grant funded programs as well as the Capital Area Food Bank, and with funds from generous donors.
The most effective way to support us is through direct donations. This allows us to direct the donations where they are most needed. We also have an Amazon Wishlist.
Thanks for all you do to support the men and families we serve.