Immersion Programs Return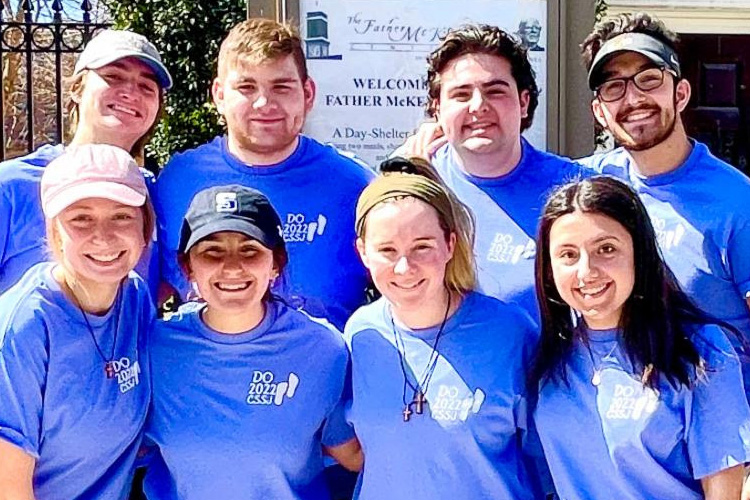 Through the spring and into the summer we have joyfully welcomed Immersion Programs back to the Center. The loss of Service Learning was one of the sorrows of COVID for us. We know that the time spent with us, whether in high school or college, shapes students' hearts and minds. We in turn learn from them, their questions, and the fresh perspectives that they bring.
The University of Scranton had an immersion in March (pictured). They enjoyed working with Little Friends for Peace and we got to see Alec Hufford, who previously volunteered with us for 6 weeks as a Jesuit novice. He was one of the trip leaders!
We've also welcomed groups from Gannon University and Salesianum University.
This summer we will welcome students from Gonzaga to an overnight McKenna Immersion for the first time in three years – we can't wait!