Newsletter January 2023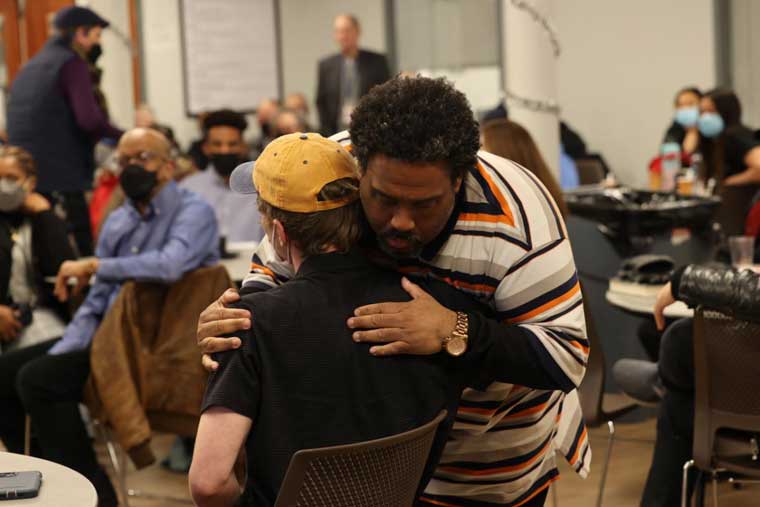 Inside this Edition
January 2023
Mission Moment – Academy and the Financial Stability Network Graduates
Updates  – Lessons and Carols
Program Updates – Hypothermia and Day Programs, Food Pantry
Message from Dan
DOWNLOAD
DONATE NOW
Food
pancake mix
pancake syrup
rice
jelly/jam
pastas (no ramen)
Clothing
Sweatshirts/Hoodies – Size S, M, L, XL, 1XL, and 2XL
Sweatpants – Sizes S, M, L, and XL
Jeans, Khakis, Cords  – Sizes 30, 32, 34, and 36
Hygiene Products (travel sizes)
Toothbrush, Toothpaste, Shampoo, Conditioner, Soap, and Lotion
Food Drive
Calling all interested in organizing a food drive!
We are asking for those who are interested to coordinate food drives during the "off seasons". While we do appreciate the incredible amount of donations during the holiday season, we still need your help when the holidays are over. Consider prolonging the season of giving to the entire year!
If interested, please contact our Food Pantry and Volunteer Manager, Emily Dold at edold@fathermckennacenter.org.