Jesuit Novice, Alex Harb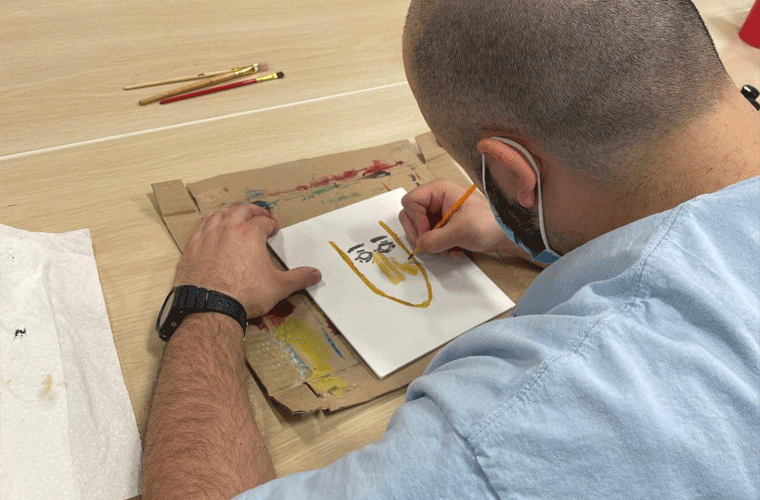 For the past four weeks, we welcomed Jesuit Novice, Alex Harb to the Center. Alex grew up in Alabama and from a young age knew he wanted to become a priest, "growing up, a Jesuit in my life truly understood me and my family's experience." He began this process in August 2022 and we are grateful to be a stop on his journey.
When he started at the Center, Alex didn't know what his role would be. Our guests quickly trusted and opened up to him as he led them in prayer every Sunday night and Art Therapy each Friday. These connections are deeply moving and have impacted Alex's perspective on individuals experiencing homelessness.
He believes, "the men who come to the Center are courageous, they choose to be here because they are making an active effort to help themselves." Thank you, Alex, for your understanding. We appreciate the impact you've made at the Center on your journey to priesthood.