Malta Computers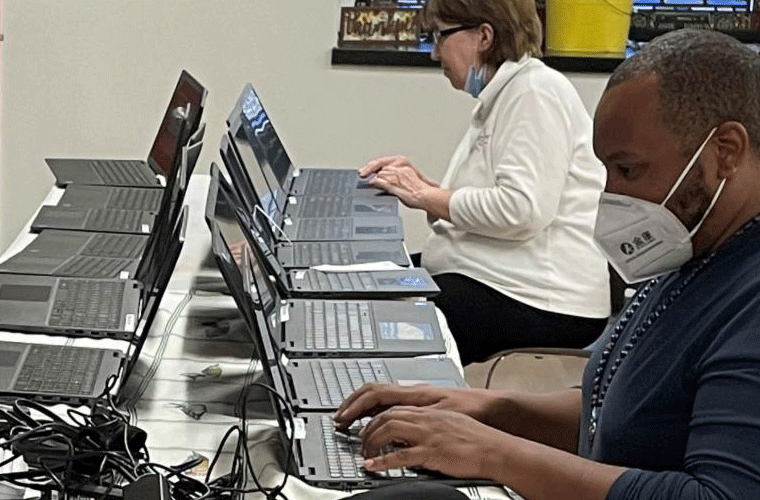 Earlier in the year, our partner, CMIT Solutions, dropped everything to set up our new computers! As soon as they were set up, we were able to create a sign out system for our guests to use the computers.
One individual is participating in a program with Byte Back, that promotes digital literacy and bridging the technological gap. This participant, respectfully declined to be photographed, is taking classes every day from 9am-1pm to receive his COMPITA A+ certificate. He aspires to have a job in the field of IT after completing the course. The donated computers have helped him in and out of the classroom as we as other members of our Day Program.
We are incredibly grateful for Malta's commitment to transforming the lives of our guests!