Newsletter March 2023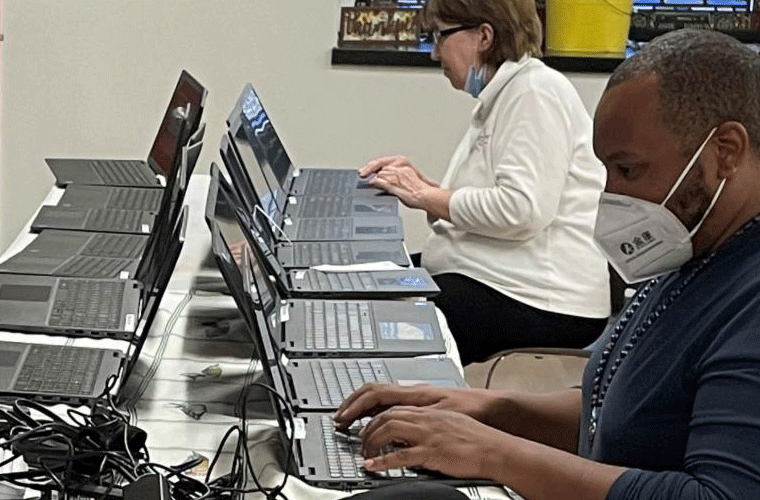 Inside this Edition
March 2023
Mission Moment – Malta Computers
Updates:

Saint Patricks Day
Gonzaga's rugby team
Jesuit Novice, Alex Harb

Program Updates – Trip to National Museum of African American
History and Culture.
Message from Dan
DOWNLOAD
DONATE NOW
Food
cooking oil
pancake mix
dry beans (no black beans)
canned soup
pastas
peanut butter
jelly/jam
plus any unopened items in your pantry that you don't want!
Clothing
We are accepting Spring and Summer donations at this time.
Light weight pants – sizes 32, 34, 36, 38, 40, and 42 (all 32
length)
Sneakers – sizes 9-14
White socks
Light weight Spring jackets – sizes M, L, 1X, 2X, 3X, and 4X
Long sleeve t-shirts – sizes M, L, 1X, 2X, 3X, and 4X
Other
Razor blades
Deodorant
Toothpaste
Lotion
To donate, please call FMC (202-842-1112) to alert us that you are coming. We will help you bring your contributions into the Center
Food Drive
Calling all interested in organizing a food drive!
We are asking for those who are interested to coordinate food drives during the "off seasons". While we do appreciate the incredible amount of donations during the holiday season, we still need your help when the holidays are over. Consider prolonging the season of giving to the entire year!
If interested, please contact our Food Pantry and Volunteer Manager, Emily Dold at edold@fathermckennacenter.org.