June 2018 | Journey to Restoration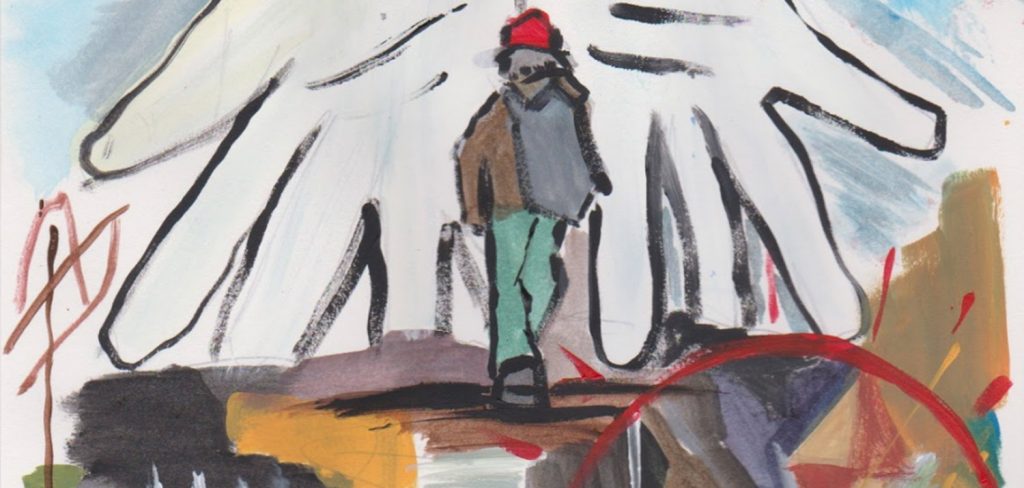 On Thursday, June 28, 2018 the Father McKenna Center hosted the play Journey to Restoration: The Father McKenna Center Way at 7:00 pm in The Father McKenna Center.
"The stories were so moving. I have a new appreciation of the challenges that men who are homeless face, and the important work that The Father McKenna Center does to guide and support these men along their journey to restoring their lives," commented Lauren Malone after the staging of "Journey to Restoration: The Father McKenna Center Way."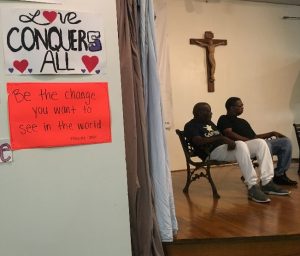 On June 28, 2018 Cortez McDaniel, the Director of Services at the Center, and four men from the program told their stories of reclaiming their lives through the intervention of the Father McKenna Center. Calvin Guy, Danny Dotson, Andrew Gavins and Brian Graham each told how he had made poor choices and ended up homeless, and that they were not sure how he could reclaim their life. Each recounted that the Father McKenna Center, and the companionship of Cortez, and others on the Father McKenna Center team, had made all the difference in their lives.  Heartfelt songs and spirituals sung by the cast reinforced their stories.
The June performance was a reprise of the play, "Lost Boys," that was staged in 2017. This about seventy people were in attendance, and they were all amazed at the stories and the power of the retelling those stories. Kim Cox, the President of the Center, during her introduction said, "The process has been illustrative of the lives of the men we serve. Several members of the cast dropped out over the last month, and the current cast only coalesced two weeks ago! But I can tell you that the experience of telling their stories has been cathartic for each of these men."
Th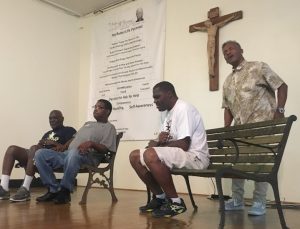 e Center plans to shorten the production to a 20-minute presentation that could be staged for a parish or other groups to illustrate the struggles of those who are temporarily homeless and to demonstrate the impact of The Father McKenna Center on those who choose to make changes in their lives.  Please contact Kim Cox if you would like to schedule a performance.