Giving Tuesday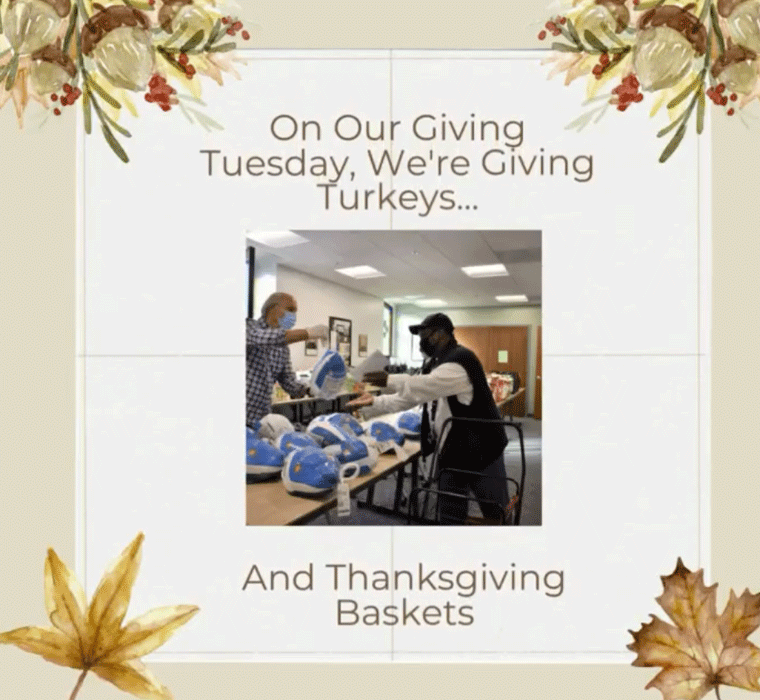 We're giving Thanksgiving Baskets ...
with turkeys and all the fixings to the patrons of our food pantry.
Last month we asked our Food Pantry patrons to sign up to receive Thanksgiving Baskets. These baskets include a turkey and all the fixings for a traditional Thanksgiving meal.
Patrons can pick up their basket on the Monday and Tuesday before Thanksgiving. We expect to distribute nearly 300 Thanksgiving baskets this year!