Happy Thanksgiving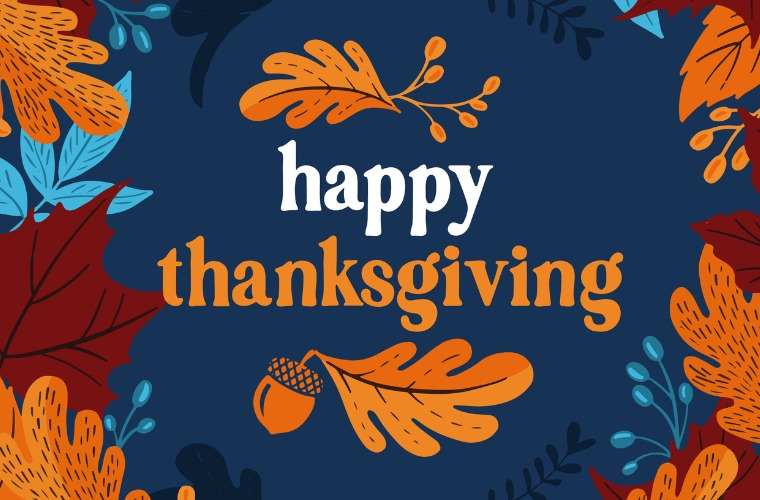 Dear Friends,
Good morning and Happy Thanksgiving! Today we acknowledge that gratitude, appreciation and thankfulness are at the center of our relationship with God and with those we encounter. Gratitude was also at the heart of Father McKenna's work in his 66 years as a Jesuit priest, most of which was spent on Eye Street. Horace McKenna saw the "revelation of God, the joy of God and the love of God" in each and every individual. By being present with them and serving their needs, Father McKenna showed his gratitude to God for the abundant graces he had received. We are called to do the same.
Earlier this week we distributed Thanksgiving dinner to 300 households, that's over 5000 pounds of turkey! Later today, 40 men will sit down to a homecooked dinner at the Center. For many, the Thanksgiving feast they enjoy today is because of your support. For the guests of The Father McKenna Center, let me offer you our thanks for your generous giving, not just today but in the ordinary and everyday kindness you extend to the Center. Perhaps William Arthurs Ward's words say it best; "gratitude can turn common days into Thanksgiving, turn routine jobs into joy, and change ordinary opportunities into blessings."
Thank you for the blessing you are and the blessings you share with The Father McKenna Center and our guests as volunteers, donors and friends.
Have a wonderful day,
Dan Kerns
Executive Director
The Father McKenna Center
Good and gracious God, we give you thanks this day, as we do every day, for the gift of creation and the gift of life, we ask that you bless this food and all who prepared it. Bless all those around this table as well as those in our hearts.
You tell us Lord that to whom much is given, much is expected. May this meal and the fellowship we enjoy serve as a clear reminder of your love for us and your call to us to serve others, especially those in greatest need.
We thank you, God, for the abundant food before us, but pray for those who do not have enough to eat.
We thank you for the warmth of our homes, but pray for the homeless and those in need of shelter,
We thank you, God, for the love of family and the bonds of strong friendships and we pray for families that are estranged or struggling.
We thank you, God, for meaningful and rewarding work, but pray for those who are unemployed and search for jobs.
We thank you for our health, but pray for those who are sick and facing serious illness.
Help us see the revelation of God, the joy of God, and the love of God in all we encounter.
We ask for peace in our heats, peace on our streets and peace among nations as we pray together: Bless us our Lord and these our gifts which we are about to receive from your bounty through Christ our Lord, Amen.