Patron Spotlight – Novella Stephens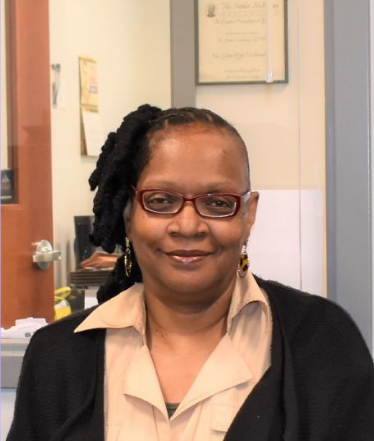 I need the help that the Pantry provides.
"I have fond memories of Fr. McKenna. He always wanted to help you, but he was also very willing to just listen." Novella Stevens, a neighborhood resident, has been coming to the Food Pantry for more than 30 years. "I need the help that the Pantry provides."
A three-time survivor of breast cancer, Novella is the mother of five children. Currently a son and a daughter, who has four children of her own, live with Novella. That's seven people in a small apartment! She is a regular shopper at the Food Pantry.
Novella had a wonderful job as a data entry technician in the Federal government, but her health issues have forced her to accept Social Security disability. That means that her income is less than $12,000 per year.
"The Father McKenna Center has been a real help to me over many years. Trying to balance all my bills, in the past I have fallen behind on utilities, and the Center would offer help. I know most of the staff at the Center – they are really caring people who want to help me and others as we struggle to survive."
Novella is just one of hundreds of people who rely on the Food Pantry and we are blessed by their coming to receive our help!.